Names used: Ksenija Rush,
E-mail addresses: [email protected], [email protected], [email protected], [email protected],
Mail Headers: Received: from [189.160.62.156] by web111113.mail.gq1.yahoo.com via HTTP; Fri, 11 Mar 2011 13:14:54 PST
X-Mailer: YahooMailRC/157.18 YahooMailWebService/0.8.109.295617
Date: Fri, 11 Mar 2011 13:14:54 -0800 (PST)
From: Ksenija Rush <[email protected]>
Reply-To: [email protected]
Subject: Grattings my dear.I am looking for honest relations.
Description: Hello my new friend! I am Ksenija. You can call me simply Ksusha:)
Let me tell you something about me! Now I'm 36 years old lady, I come from a distant and cold country Russia.
Despite my age, I still could not find my soul mate. I do not have enough men who could truly respect and appreciate my feelings. I speak perfect culinary abilities. I`m sociable and active lifestyle – I like sports, passion for music and reading.
I have a great upbringing – a quiet, polite, gentle and affectionate. Can be very long to enumerate all of these criteria, but it would be better if our fellowship will grow into something more than correspondence. Maybe we will call up and meet in future?? I hope so and I`m waiting your letter with images. Also, I send you my photo!
Here I will finish my letter.
Your Ksenija Rush
Photos used: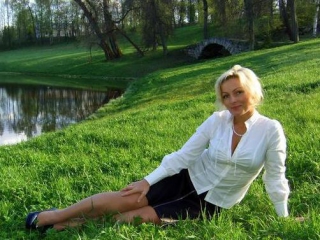 Reported by: Paul McWire, Cor (NL) and TP
Update on 15 March 2011: See report from "Cor" (The Netherlands) in "Comments"
Update on 9 April 2011: This scammer uses new email [email protected], and more photos added, thanks to TP.
Update on 16 May 201: Some corrections made on this scam report, thanks to T.P.