Name: Hồng Lê (Hong Le)
Date of birth: Unknown, she gives different birth dates to people
Email addresses: [email protected],
Facebook: Hồng Lê (1), Hồng Lê (2),
Other sites: vietnameselove.com, asiandating.com, dateinasia.com,
Description: She was active on DIA where we started communicate, after some days she began to tell me about her problems with her study, her mother is very sick and needs financial support. Bcoz in past i was scammed, i didn't trust at all so i began to search her name and found her facebook where on her status was written "In a relationship", and searching her facebook more deeply i found out with who, with one guy named Đức Anh from the same town where she lives. When i confronted her about this she blocked me. Just another scammer and cheater looking for money and likes to flirt with the whole world.
Photos used: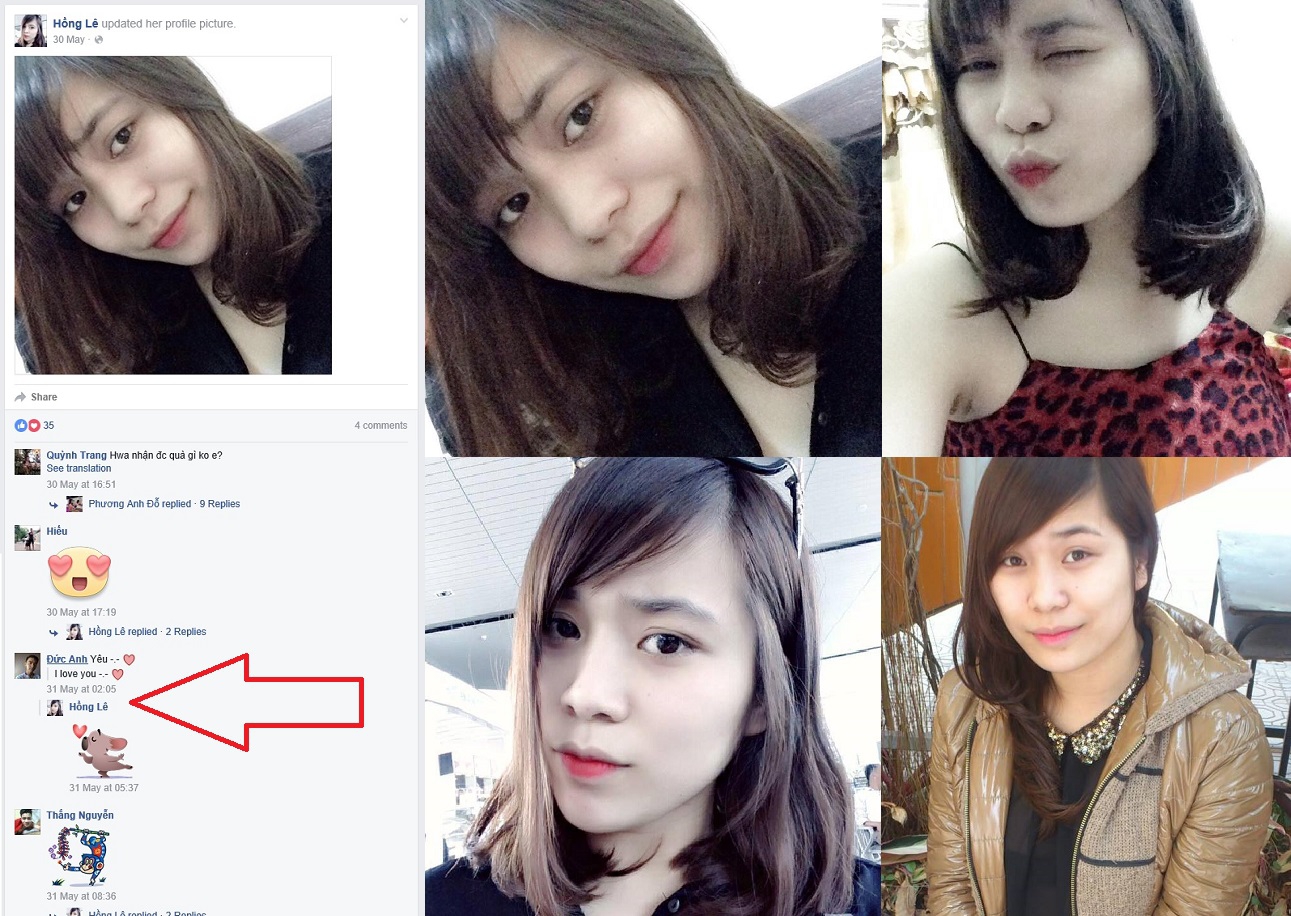 Reported by:
Dave Porter from Sidney, Australia (da***m**ort*
[email protected]
)