Name: Mariya
Mail Headers: Received: from server10.lab4it.net (localhost [127.0.0.1])
 by server10.lab4it.net (8.13.6.20060614/8.13.6) with ESMTP id p666pD1p056966
 for <hidden>; Wed, 6 Jul 2011 08:51:13 +0200 (CEST)
Received: (from [email protected])
 by server10.lab4it.net (8.13.6.20060614/8.13.6/Submit) id p666pDto056963;
 Wed, 6 Jul 2011 08:51:13 +0200 (CEST)
Date: Wed, 6 Jul 2011 08:51:13 +0200 (CEST)
Message-Id: <@server10.lab4it.net>
To: hidden
Subject: Happy to see you!
X-PHP-Script: gamm.com/scr/index.php for 193.105.134.109
From: [email protected]
E-mails used: [email protected], [email protected],
Description: Hello, dear! How are you?
Thank you for your patience, I am pleased that you expect my answer. Friendship, communication, and further long-term relationship, it is interesting to you? If so, this letter is intended to you! Let me introduce myself – my name is Mariya, I'm 25 years old. I am young, cheerful girl without complexes and without bad habits. I love and appreciate every moment of my life! I'm looking for a real man who can love me in every sense of the word. If you do not have complexes and ready to go in the world of pleasure and affection, if you're ready from gray to vivid life boring unforgettable tale, do not miss this chance, leave everything and write me soon! I love sex. We can communicate and share photos, even erotic. That's one of my photos. In the future, of course, you would get more of my photos and you can learn me closer.
Please write to me only on my personal e-mail – [email protected]
I hope that I could like you and our relationship will continue. Your passionate Mariya.
Photo: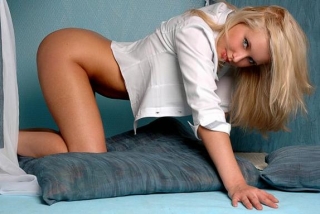 Reported by: Paul McWire