Name: Natalia McKenzie (not really a russian name)
Mail headers: Received: from [189.224.1.47] by web76408.mail.sg1.yahoo.com via HTTP; Tue, 21 Dec 2010 09:02:53 SGT
X-Mailer: YahooMailRC/157.18 YahooMailWebService/0.8.107.285259
Date: Tue, 21 Dec 2010 09:02:53 +0800 (SGT)
From: Natalia Mckenzie <[email protected]>
Reply-To: [email protected]
Subject: Hello my new friend. This is my messege for you. I am looking for  relations.
E-mail adresses: [email protected], [email protected],
Description: Hi! I am Natalia. I am from Russia. I never got acquainted through the Internet, so I turned to one of the marriage service of our city. I looked at your profile on the site and they gave me your email and told me to tell u wrote. Sorry that I'm disturbing u. The purpose of my acquaintance on the internet to find not just a friendship, and his love, his second half.  Our communication will grow into something bigger and we`ll be able to meet with u. Hopefully talking to me like u, and u will not ignore me. If I you are interested and u want to know me, I'll wait for your response to my email: [email protected]

In this mail, I'll also send u my image for you to see me. Also, I too very much want to see you and ask you to send me your image! I hope that you will answer me. With best regards, Natalia Mckenzie .
Photo: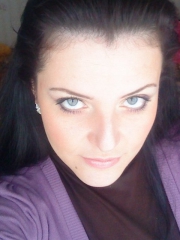 Reported by: Anonymous